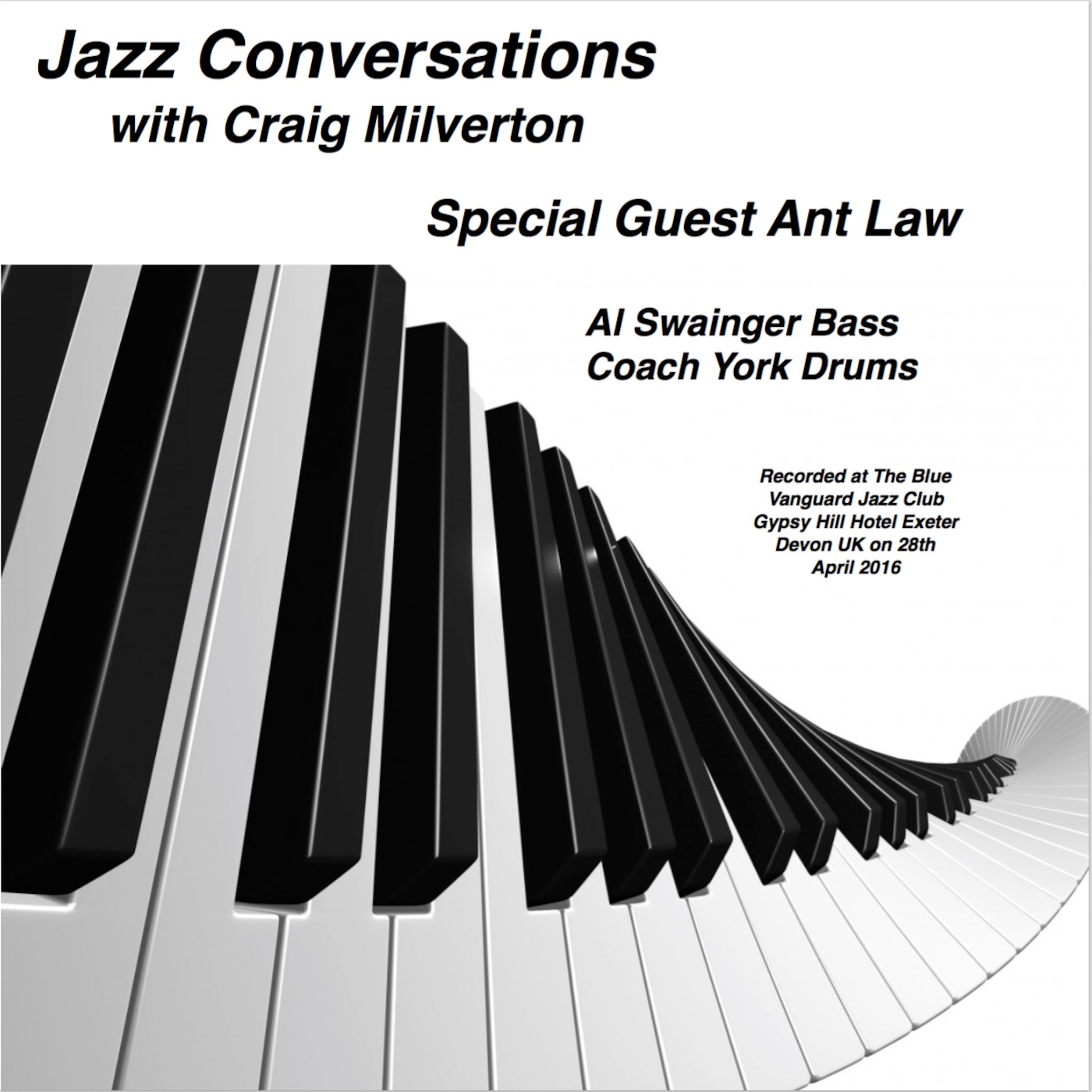 Craig Milverton along with Coach York and Al Swainger were pleased to welcome guitarist Ant Law who took a break from his UK tour to play with them on 28th April 2016.
Ant was mentioned back in podcast No 2 by Nigel Price as a guitarist to watch and listen too so it was great to welcome Ant to the Blue Vanguard Jazz Club.
Ant who has two albums out under his own name and works with many groups within the UK, he is a regular with Tim Garland working with Jason Rebello, Asaf Sirkis and on his latest tour with Asaf and Matt Ridley.
On this podcast Ant plays three numbers with Craig. Al and Coach, one of his own, Trivia Phobia.
Tunes featured in this podcast
Trivia Phobia - Ant Law Eternal Triangle - Sonny Stitt
Ant Law www.antlaw.co.uk Craig Milverton www.craigmilverton.co.uk Blue Vanguard www.bluevanguard.co.uk Al Swainger www.alswainger.com Coach York www.gyork.co.uk/coachyork.htm