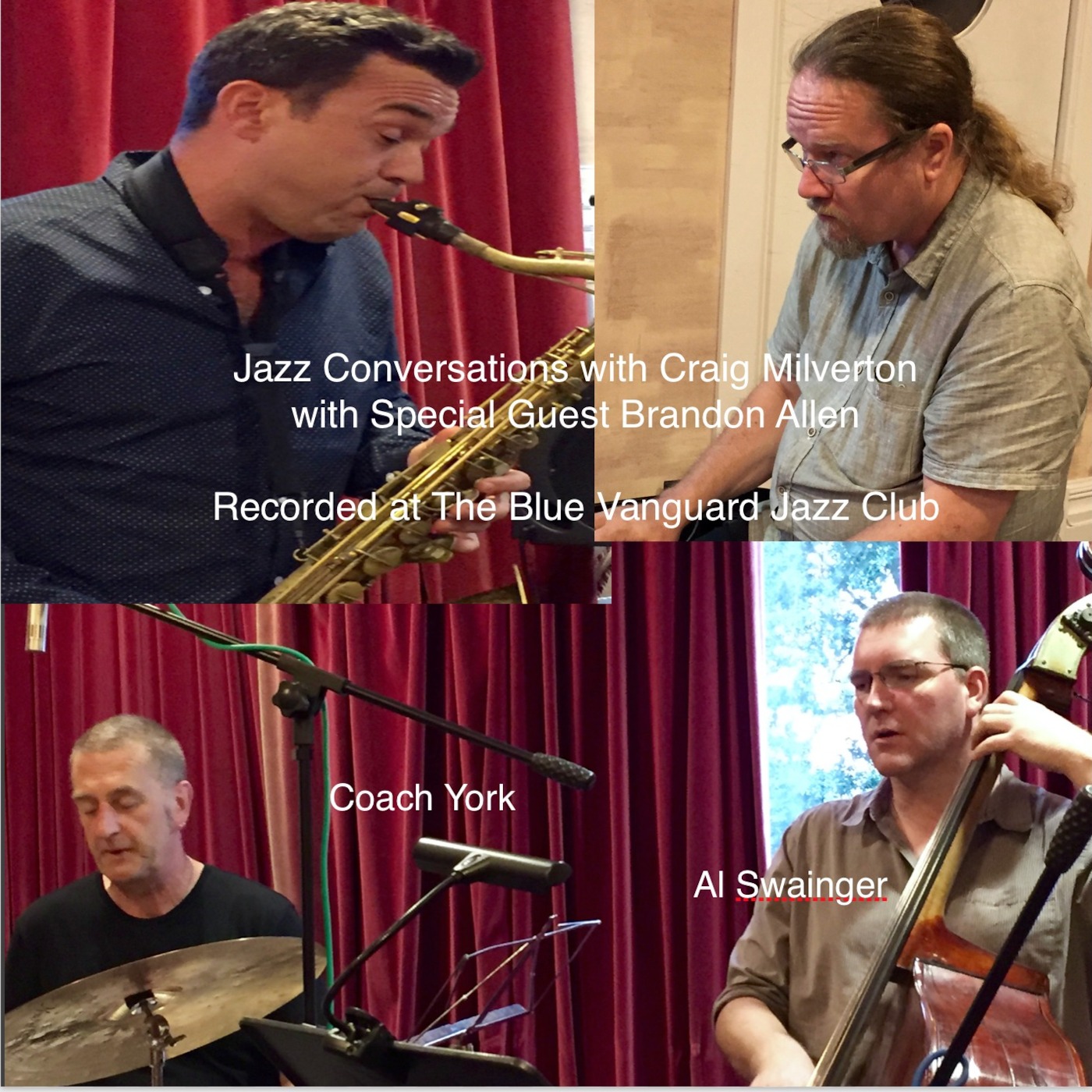 From Perth, Western Australia but has been based in London for the past 16 years. Since arriving in the UK, he has worked with many varied artists and groups/ensembles.
He also work as a session musician, composer and arranger for commercial music and films. His playing has been featured on films including "Alfie"(2004) and "The Look of Love" (2013)
Now, tonight here at the Blue Vanguard Jazz Club Brandon joins Craig, Al and Coach for a great night of music.
Tunes included in this podcast
Falling In Love With Love - Richard Rogers Prelude to a Kiss - Duke Ellington The Night Has A Thousand Eyes - Jerry Brainin
Brandon Allen www.brandonallen.co.uk Craig Milverton www.craigmilverton.co.uk Blue Vanguard www.bluevanguard.co.uk Al Swainger www.alswainger.com Coach York www.gyork.co.uk/coachyork.htm