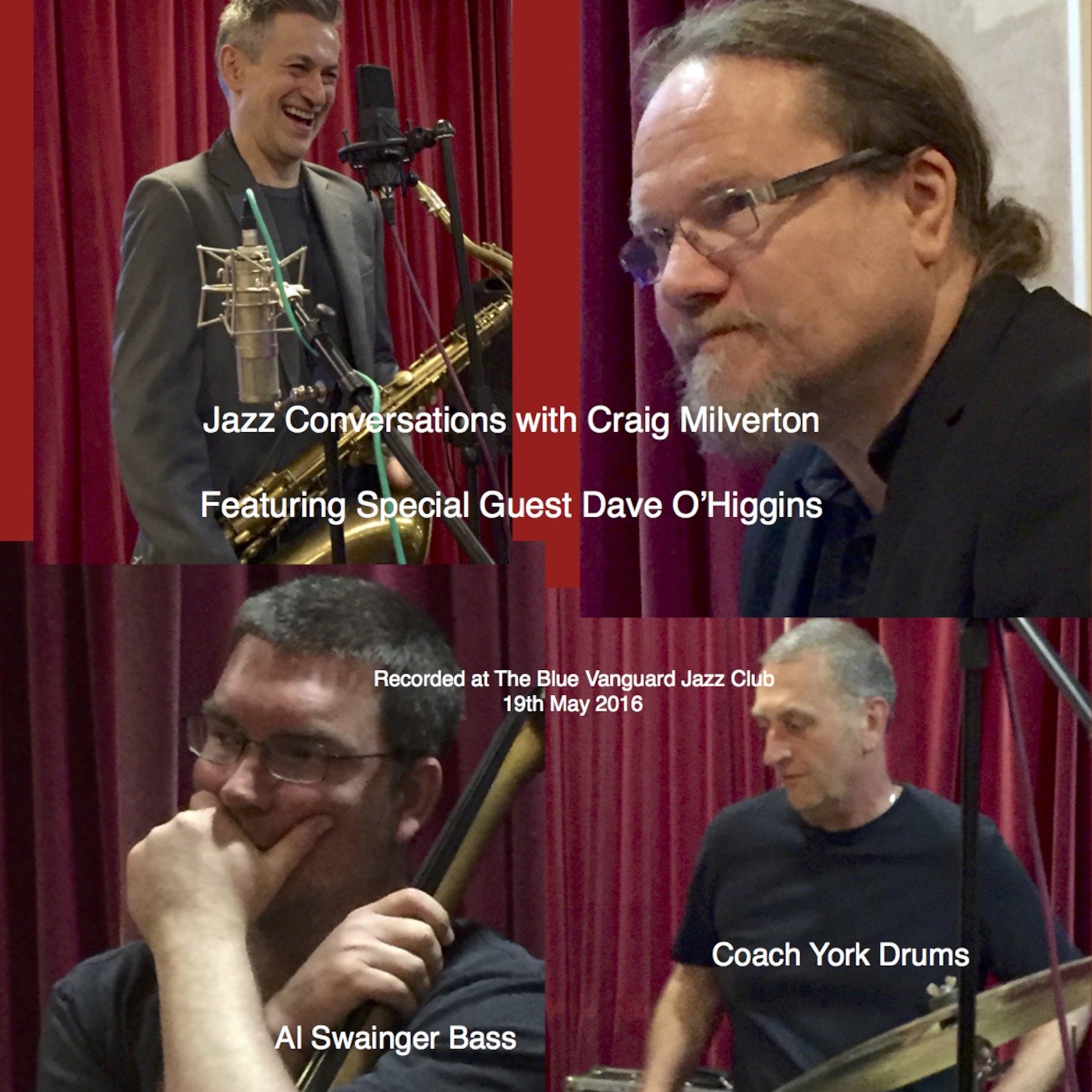 Craig, Al and Coach were really pleased to welcome the great saxophonist Dave O'Higgins to The Blue Vanguard Jazz Club on 19th May 2016.
Dave drove down from London on a beautiful warm spring day to spend the evening with the audience who eagerly awaited his superb playing for the evening.
Craig and Dave have worked with each other before, however here in the podcast Craig learns about Dave influences, how he got interested in music through Led Zeppelin, his transition from the drums to saxophone, although as you will hear he still uses his drum 'chops'. His composing, arranging and big band work with the BBC and others.
We hope you enjoy the podcast, if you do please leave us a 5 star rating in iTunes.
Tunes featured in the podcast.
I Hear A Rhapsody - George Fragos Darn That Dream - Jimmy Van Heusen Recorda Me - Joe Henderson
Dave O'Higgins http://www.daveohiggins.com Craig Milverton www.craigmilverton.co.uk Blue Vanguard www.bluevanguard.co.uk Al Swainger www.alswainger.com Coach York www.gyork.co.uk/coachyork.htm